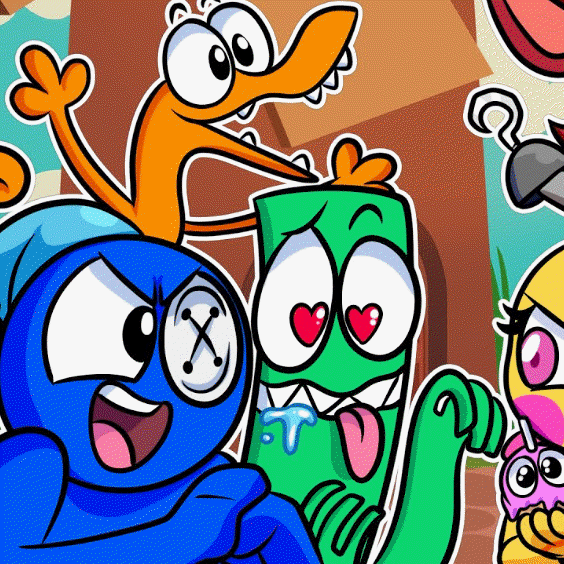 8 Best Witch Games Suitable For Magic & Witchcraft Lovers
Read Time:
5 Minute, 12 Second
There are probably times when everyone of us wishes we were a witch. Luckily, participating in Witch Games can help you achieve that goal. Most people think of witches as fantastically strong figures found in fantasy media. They are widely regarded as the most interesting fantastic creatures in literature.
These days, the gaming market is flooded with a wide variety of witch-themed games. It's not easy to determine which titles belong to the "best" group. Use this list as a guide to quickly identify the top witch-themed games available right now.
What are the Best Witch Games?
Here are the finest Witch Games that can help you unleash your inner magical skills;
1. Harry Potter Hogwarts Mystery
Jam City's Harry Potter: Hogwarts Mystery is the first entry on our list of top witch games. You and the group of Harry Potter are about to embark on a thrilling magical journey. Experience what it would be like to be a witch or wizard at Hogwarts and discover all the magic that the movies have shown you.
You'll start off by having your house assigned to you by sorting hat, just like in Harry Potter. Put some effort into decorating your space and focusing on your magical studies. Get to know a variety of movie-based characters, and of course, take part in the legendary game of Quidditch! There's a ton to accomplish in this game, and it's up to you to decide how much magic you want to bring to your journey.
2. Revived Witch
You should also check out Yostar Limited's Revived Witch, another thrilling witch game. You take the role of a sorcerer entrusted with helping a temporarily amnesic witch recover her past experiences. You'll have to brave a dungeon full with creatures to make it happen.
Collecting dolls that can fight monsters in a turn-based fighting system is the best way to aid the witch. There are a ton of dolls to call upon, but you should prioritize getting the better ones if you want to get through the game swiftly. The game's dolls each represent a unique faction with their own set of talents and abilities. Yet, the true secret to obliterating your foes is to become an expert user of order and chaos energy.
3. Tales of Grimm
Tapplus' Tales of Grimm is another enchanted game that will reveal your latent witchcraft skills. Play as beloved fairy tale characters including Cinderella, Snow White, and more in this strategic RPG. You'll use these people in battle as part of your army.
The battles in Tales of Grimm are turn-based five-on-five affairs. Put your faith in the computer and let your heroes do the fighting for you. Assembling a strong team that can easily dispatch any opposition and add ranking points is a must if you want to win this game.
4. Switchcraft: Magical Match 3
Switchcraft: Magical Match 3 is the game for you if you enjoy witch-themed games and the match-three genre. It's an amazing Wooga invention that gives you access to a brand new and thrilling adventure. This game combines the classic match-3 gameplay with an exciting visual novel and a riveting tale.
In Switchcraft, you'll be introduced to a story before being tasked with playing match-3 minigames at the conclusion of each scene in order to collect Magicka Crystal. This information is crucial to the plot progression. The added thrill of this game is that your decisions will lead to the outcome you desire.
5. Merge Magic!
Can you break a curse with your magic? Then, show your mettle with Merge Magic. This is a witch game with an emphasis on logic puzzles. The weird fog that has descended over your entire homeland must be lifted. In order to accomplish this, you must perform continuous merges in an effort to free the magical creatures from the earth.
More than eighty challenging tasks await you in Merge Magic!, each with a unique set of objects to combine. Flower and egg fusions and other enchantments are possible. You can unlock additional entries for each winning combination in your journal. Do your best to go through the game and convert the land of fog into something truly beautiful.
6. Harry Potter: Puzzles & Spells
Zynga's Harry Potter: Puzzles & Spells is another witch game that will satiate your Harry Potter obsession as in Backrooms. In this enchanted competition, you'll need all the brains of Hogwarts to win. Mastery of this game requires dedicated time spent solving various match-3 puzzles and casting the game's namesake spells.
When you are stuck on a level of Harry Potter: Puzzles & Spells, you can use these spells as power-ups to help you progress. The fact that you can access iconic scenes from the film makes this game even more stunning. For those who have been waiting for this, this is fantastic news.
7. Candy Witch – Match 3 Puzzle Free Games
If you're seeking for a game in which you can assume the role of a witch, then Candy Witch should be at the top of your list. You'll be playing match-3 games while lending a hand to Arya the Witch in this game. If you know your way around the classic match-3 action, you'll have no trouble picking up this title.
In order to make it through or even complete the more difficult levels, you'll want to equip yourself with helpful power-ups and boosters. In Candy Witch, you'll not only have to beat match-3 stages, but also rescue cute kittens trapped in the candy and transform into beautiful stones in the ice blocks.
8. Crafty Candy Blast – Match Fun
Crafty Candy Blast is the final game on our greatest witch games list. Candice and Trixie, two lovable witches, are your playmates in this exciting candy-popping adventure game. You'll pick up the basics of the game in no time if you're used to playing standard match-3 titles.
Like with other match-3 games, you'll find helpful power-ups in Crafty Candy Blast to get you through the tougher stages. Matching four or more identical candies on the board will provide you a powerup.