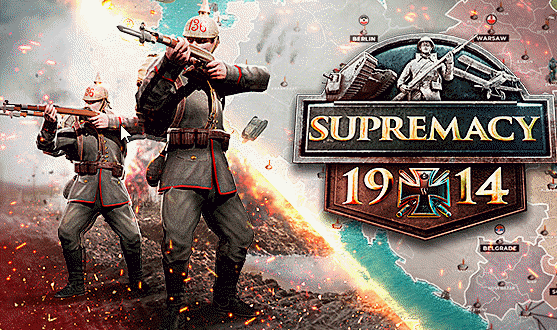 The Best Relaxing Games To Calm Your Nerves & Recharge Your Body
Read Time:
4 Minute, 42 Second
Having fun with friends and playing games is a great way to unwind after a stressful day. Playing physically demanding games, however, is not necessarily beneficial. There are moments at the end of the day when everyone just wants to unwind with a cup of their favorite beverage and some mindless entertainment. While there is a lot of variety within this genre, it is important to recognize that some match-3 puzzle games have a calming effect.
There are currently a plethora of stress-relieving video games to choose from. It could be difficult to pick the best ones to play. We have compiled a list of soothing PC games to keep that from happening. After a long day at the office, it's wonderful to relax and unwind with these calming video games. Without further ado, here's a rundown of some games we think are great for winding down.
I Love Hue Too
In the relaxing puzzle game I Love Hue Too, players must arrange panels and set pieces into groups by color. I Love Hue Too is great for kids of all ages because it has more than 30 different geometric puzzles to solve. Put your eyes to the test and see if you can spot the subtle changes between the various color schemes and geometric forms. This is a fun and original puzzle game that will test your visual perception skills. 
Kami 2
Kami 2 is another excellent option in the puzzle genre. Take some time for yourself while you try to make as little changes as possible to a stack of papers of the same color. Marvel at the brilliant hues arranged in beautiful designs. Kami 2 is an artistic triumph, with stunning visuals and entrancing color schemes. With over 100 challenges, you'll have plenty of time to savor the beautiful design of each pattern. 
Antistress Relaxation Toys
The virtual game Antistress Relaxation Toys combines a number of common household stress relievers into a single, enjoyable experience. When you first start the game, you'll see shelves stocked with items that are all based on real-world counterparts. Playing with slime, cutting vegetables, or even sketching in the sand are all examples of activities that can be used in conjunction with Antistress Relaxation Toys to help calm the mind. With its lifelike graphics and relaxing soundtrack, this game is perfect for relieving stress after a long day. 
Dots and Co
Dots and Co is a great puzzle game to play if you need a break from the world because stress is eating you alive. Beautiful minimalist 2D graphics and relaxing soundtrack set the mood in this match-2 puzzler. Go to fantastic lands alongside the protagonist and encounter lovable fictitious characters. Dots and Company is an exquisitely soothing game with bright colors, engaging gameplay, and a color-blind mode for those who need it. 
Tap Tap Fish Abyssrium
Care for a tiny coral reef in this incremental simulation game, Tap Tap Fish Abyssrium. Put a wide range of marine life within the aquarium first. Keep tapping the screen to amass more "love cash" and gain access to more goodies. Tap Tap Fish Abyssrium challenges players to build an aquatic ecosystem from scratch. Enjoy some downtime while feasting your eyes on the stunning 3D visuals and bonus features of this idle game. 
Casting Away
One of the most relaxing island games, Casting Away also puts players' survival skills to the test right off the off. You will be captivated by the narrative of a castaway survivor. Construct a shelter, forge some tools, and tinker with other island objects to extend your stay by a couple of days. Listen to the real, calming sounds of the ocean. Casting Away is a fishing and crafts showcase. 
Cubic Mazes
Cubic Mazes is a fun and challenging 3D puzzle game. Stairs and secret tunnels await you in this calming adventure game. Join the oddball extraterrestrial Cozmo, who is obsessed with solving puzzles, as it races up and down maze staircases using only its stereognostic abilities. Players of all ages can unwind with Cubic Mazes' easy-to-understand gameplay and soothing atmosphere. You'll have to get through more than 40 fascinating levels, each one getting progressively harder. 
Fishing and Life
Calm your nerves with Fishing and Life, a game about a man who returns to his hometown after losing his job. Here, he was able to rediscover the solace he had found in fishing. Fishing and trade for other resources and improvements are central to Fishing and Life. Explore the ocean's depths, make upgrades to your ship, and reel in larger fish. This soothing game's excellent soundtrack complements its impressive visuals and entertaining premise. 
My Oasis Calming Relaxing & Anxiety Relief Game
The goal of the My Oasis Calming, Relaxing, and Anxiety Relief Game is made clear by the name as in Geometry Dash Subzero. To help you relax and unwind, it creates an aura of tranquility and zen. Playing My Oasis Calming Relaxing & Anxiety Relief Game is a great way to take your mind off the stresses of the day. While immersed in the soothing music and stunning visuals, you can collect hearts to unlock new animals for your oasis. 
Antistress Relaxing Anxiety & Stress Relief Game
Anti-Anxiety and Stress Reducing Video GameFidget spinners and pop-it toys are just two of the many stress-relieving toys included in the Antistress Relaxing Anxiety & Stress Relief Game. Enjoy the stunning 3D graphics and soothing soundtrack as you play. Many different types of mental exercises and relaxation toy missions are also available for you to take on as a personal challenge.